When you need to use your car to get to the airport, having to worry about where to leave your car is the last thing you want to think about. By using airport parking services, you ensure the safety of your vehicle while you're away.
Airports provide airport parking services so visitors can conveniently park their cars within the airport's vicinity. This service also allows passengers to leave their cars inside the airport's garage for safekeeping while they travel.
Why Do You Need Airport Parking?
Airport parking is more than just having a spot for your vehicle. If you think about it, there are tons more reasons why you need airport parking. Such reasons could range from convenience, security, and practicality.
Make traveling convenient
It's always convenient to park as close as possible to the terminal if you are traveling with children or you're bringing a lot of luggage with you. Additionally, if the weather's not good, traveling a shorter distance without getting wet is a lifesaver.
Different parking options are available to accommodate your needs
You can leave your car overnight or for several days, depending on your schedule. If the parking lot is not located near the terminal, shuttle service is typically offered by most airports. Valet services are also available should you need one. In the airport parking in Houston, additional valet services like a basic car wash to full-detail cleaning are available. 
Offers security and peace of mind
Your car is one of your most valuable investments, so it's important that you entrust it to someone who knows what they're doing. Well-developed airports have security measures to keep tabs on everything that goes on within their premises, including their parking lot. They provide security personnel as well as sufficient surveillance to ensure that your car is kept safe while you are away.
Airport parking saves time.
Since airport parking lots are located within the airport, time spent walking to and from your car is shortened. This is quite helpful, especially when you are in a rush to catch a flight.  
Save on travel costs.
Paying for a ride to save on costs is not always feasible. Rates can get expensive during rush hour, and when you have a flight to catch, you don't want to waste time waiting for rates to be reasonable again. With airport parking, you can work around your schedule, and travel at your own pace. You can always find cheap airport parking deals if you don't book last-minute.
Core Features of Airport Parking
As more people are traveling out of town, the need for a secure place to keep their vehicles while they're away is becoming a necessity. Before deciding to leave your car, here are some key features to look for in an airport parking:
Ease of access.  
Availing of airport parking services means easier access to the airport and its terminals. For parking lots that require a short-distance trip, airports usually provide some mode of transportation to help your transfer just ask them for the details.
Competitive price rates.
Price rates will vary based on your preferred parking location, your length of stay, and additional services you will avail of. Some airports offer package deals, while others accept airport parking reservation coupons when available.
Covered, fenced, or gated parking lot. 
Physical barriers to keep cars safe from unwanted damage and intrusions is very important because it limits the people entering the parking premises to authorized personnel only. This ensures potential thieves from coming in contact with your car. If you prefer your vehicle to be protected from rain, snow, or sun damage, airport parking facilities also offer this type of parking space. You can find covered, multi-level airport parking in Tampa.
Length of stay. 
Airport parking services offer a variety of options such as overnight parking, daily parking, or long-term parking. It's important to consider how long you'll need the parking space to be able to choose the right parking service for your needs.
Availability of customer assistance or car service should the need arise.
Can't remember where you parked your car? Flat tire? Left your car keys inside your vehicle? These are some mishaps you might encounter when you're in a hurry. The airport parking in Denver has a solution to these things. Under their free vehicle service for customers, you can ask them for assistance in retrieving your car keys, locating where your car is parked, as well as inflating flat tires.  
Proper surveillance.
Check if the parking lot has sufficient surveillance everywhere. Check for the availability of CCTVs, parking lot staff, and security personnel monitoring the area round-the-clock. With adequate surveillance, staff are immediately notified if something happens.
Clean and well-lit environment. 
A clean and well-lit environment is important even for your car. Aside from providing additional safety, it helps you avoid minor accidents such as bumps and scratches. It also keeps stray animals from wandering around and possibly taking shelter in your undercarriage.
Airport parking has expanded its service offerings and has gone through changes over the years. Nowadays, you have many options to park your car based on what you require specifically. Knowing the different types of airport parking can help you choose what suits you best.
Short-term Airport Parking
The most common type of airport parking you'll find all over the world is short-term parking. These parking lots are usually located near the airport you'll arrive or depart from. Rates are fixed and are usually charged by the hour or on a daily basis.
Best for People who are picking up or dropping off passengers
Pros of Short-term Airport Parking
Short-term parking spaces are located near airport terminals.
Getting to the airport terminal is just a short walking distance when you're parked here. You'll be able to haul your stuff conveniently and also gain access to the terminal quickly. 
Parking spaces are secured.
Short-term airport parking spaces are usually covered and built within or beside the airport itself. 
Cons of Short-term Airport Parking
Short-term parking is expensive. 
Because of its proximity to the airport's facilities, short-term parking services are usually expensive since rates are calculated on a per-hour or per-day basis. The airport parking in Newark has the most expensive short-term rate of U.S. airport parking. 

Long-term Airport Parking
Also known as satellite parking, long-term airport parking offers shelter to vehicles who need a home for several days. This type is normally located further from the airport. It's a cheap airport parking solution if you need to park your car for a longer period. 
Best for Regular travelers and individuals who drive themselves to the airport and stay out of town for a couple of days or more
Pros of Long-term Airport Parking
Long-term airport parking saves money.
Because satellite parking lots are located further, they are more affordable than the parking lots near the airport. It's a good option if you are going to leave your car for an extended amount of time.
Someone will tend to your car while you're away.
Forget about bothering your relatives or friends about looking after your car while you're gone. Some airport parking facilities offer additional services such as oil change and car wash. 
Your car is secured.
When you're out of town, you'll have peace of mind that your car is safe as long-term airport parking also provides surveillance cameras and 24/7 monitoring throughout their premises. Some parking lots, like the long-term airport parking in Atlanta, will give you the option to choose whether you want your car parked indoors or outdoors. 
Cons of Long-term Airport Parking
Satellite parking lots are far from the airport.
Getting to and from the airport requires some travel time if you opt for long-term airport parking, so it's not the best option if you're in a hurry to catch a flight.
You need to book in advance. 
Because parking rates are cheaper here, airport parking reservations should be done ahead of time to avoid the hassle of finding a place for your car during peak seasons.
Valet Airport Parking
Valet parking, also called meet and greet in other regions, is a deluxe airport parking service offered by some airports where a trusted valet or parking attendant will meet you at the airport to get your car and park it for you. Most valet parking can be found in the departure area of the airport terminal.
Best for Passengers who are in a hurry, passengers with a lot of luggage and passengers with children
Pros of Valet Airport Parking
It is very convenient. 
Finding a vacant parking space can be stressful when you're running late for a flight. With valet parking, you don't have to worry about parking space. All you need to do is make a reservation, hand over your keys to a trusted attendant, get your parking ticket, and fly to your destination! Upon your arrival, the car will be delivered to you whenever you're ready. For around $28 a day, you can avail of valet airport parking in Nashville.   
Valet Airport Parking saves time.
Going around looking for a parking space can be time-consuming, and you don't want that when you're due for a flight. With valet parking, there's no time wasted wondering where to park and remembering where you parked your car.
Availability of additional services not offered by other airport parking options.
Valet parking offers exceptional customer service by providing services such as car detailing, valet car wash, cleaning, oil changes, and other car services for an additional charge. Customers can also avail of curbside assistance where your valet assists you with your luggage while preparing your car for use. Curbside valet service in the airport parking in Phoenix costs around $34 per day. 
Cons of Valet Airport Parking
Although convenient, valet parking is generally expensive. 
Since valet airport parking is meant to save time and enhance customer service experience, be ready to shell out a few more bucks if you wish to avail of this airport parking feature.
Security and safety concerns.
Leaving your car keys to an unknown person can be risky for a lot of reasons; you can't see anything he does to your car, you won't see where he's parking your car, etc. With valet parking, you need to trust your driver and the company he works for.
Private Offsite Airport Parking
Offsite airport parking lots are usually run by private companies. High-traffic airports are commonly surrounded by offsite parking facilities that offer the same services, just like any traditional airport parking lot. This is a great option if you're willing to travel a bit further, going to and from the airport.
Best for Customers who want to avail of the same amenities offered by airport parking facilities at a lower cost
Pros of Private Offsite Airport Parking
Availability of parking spaces
Privately-owned offsite airport parking is usually located outside the airport's premises, so it doesn't get jam-packed as easily. Busy airports like the airport parking in Salt Lake City can get to its full capacity on specific days.
Most services done in on-site airport parking facilities are also offered here.
Valet services are available upon request. You can also avail of additional services like cleaning and waxing your vehicle, car detailing, etc. You can inquire about such services beforehand. 
Most private airport parking areas are located closer to the airport compared to airport-owned long-term parking spaces.
Satellite parking spaces operated by the airport are typically located far from the airport, that's why they're cheaper. With privately-owned offsite parking, you get more affordable rates, and you're near the airport as well. In case you can't find a spot in the airport parking in Minneapolis, nearby offsite parking is located one mile from the airport. 
Offsite parking rates are more affordable compared to on-site airport parking.   
Since costs for the upkeep of running a smaller airport parking business is lower compared to on-site airport parking, they can charge the customers for much less. 
Cons of Private Offsite Airport Parking
Going to the airport requires a bit of travel time.
Since private offsite airport parking sites are located outside the airport's premises, going to the airport can take a few minutes. To save customers from the trouble of walking, free shuttle rides directly to the airport are provided.  
Who Needs Airport Parking?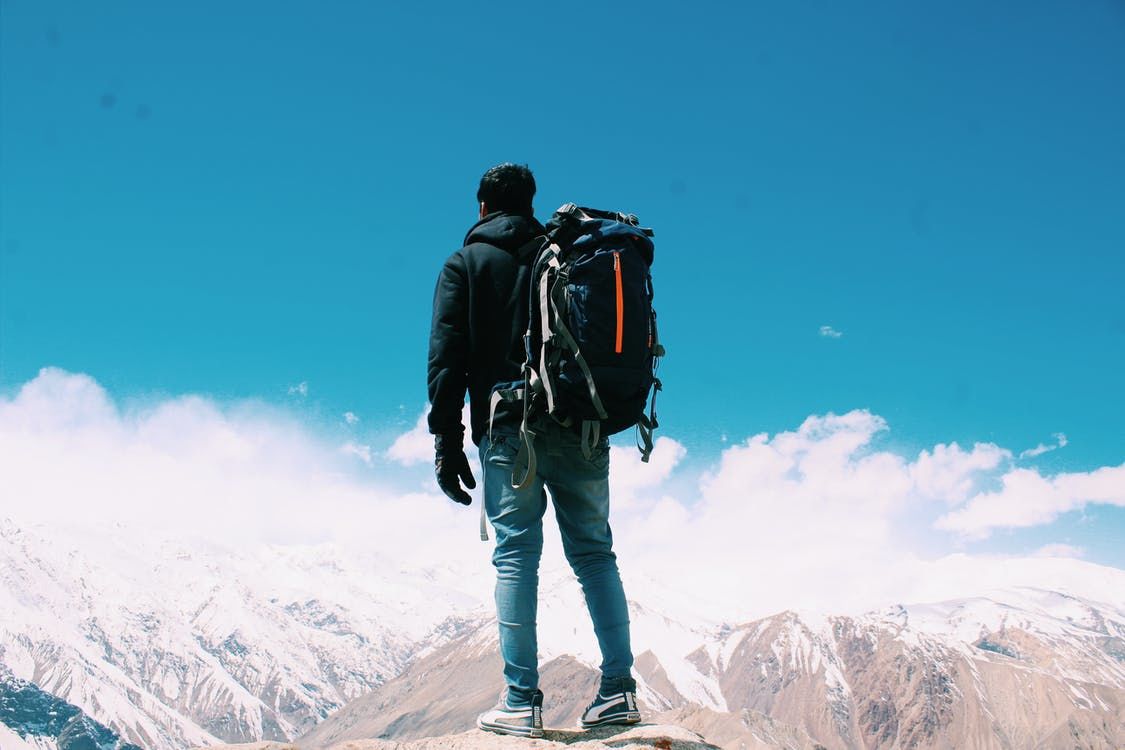 Frequent travelers
Going out of town regularly means you have to plan ahead to ensure that all your schedules will go smoothly as planned. Availing of airport parking services will lessen your worries since airport parking reservations can be booked ahead of time.
Business travelers
If you are in the corporate sector, frequent trips to attend meetings, seminars, and other work-related events are expected. If you prefer to use your own car instead of hailing a cab, a long-term airport parking service is the perfect choice for you. Most airports usually give their regular flyers great deals.
Single-person households
Living alone is quite common for single adults. Those who have their own vehicles usually drive themselves to the airport in the comfort of their personal car. Making use of airport parking facilities gives you the freedom to travel anytime and at your own pace. You won't have to ask friends to drop you off or pick you up.  
Families
Families who travel won't have someone to tend to their vehicle while they are away. Airport parking can help them travel with peace of mind knowing that they are leaving their car in a secure place. Parking near the airport terminals is also more convenient if you have children with you since they have their own luggage and stuff apart from yours.
Travel Bloggers
Since constant traveling is your way of life, availing of airport parking services is a great choice because you can travel at your own pace. You can leave your car anytime with no worries and focus more on your trip.
Frequently Asked Questions
The price of airport parking varies from place to place. In California, for example, long-term airport parking in San Francisco starts at $18 per day. Rates go as high as $36 if you prefer to park in their domestic or international parking garage. Short-term parking costs $2 every 15 minutes. 
On the other hand, short-term airport parking in Los Angeles is cheaper at $4 to $5 charged per hour. Price rates for long-term parking cost $12 to $40 per day.
When choosing the perfect parking spot for you, find a space that's not too far from the terminal. Somewhere you can easily locate upon your return. Avoid dark or closed-off areas. For added safety, choose a spot where the security cameras can see your car.
It depends. Airports do not usually run offsite lots, so the level of security may not be as high. However, there are offsite parking lots that are well-lit, with gated amenities, camera surveillance, and tight security measures.
When you avail of long-term airport parking service, you can leave your car for days, even weeks, depending on the arrangements you've made. Fees are based on the published rates of the airport parking facility you've made arrangements with. Some airports, however, have restrictions on how long you can leave your car in their facility. If you are planning to park your vehicle for more than 30 days, ask your parking provider about it.
All airports have Disabled Parking spaces clearly marked. These parking spaces are only available to people with reduced mobility. Special parking fees are given.
Most shuttle services usually run every 12-15 minutes for long-term parking. This service is available 24 hours a day, 7 days a week.
Although not necessary, many airport parking facilities encourage the use of online parking reservations for faster transactions and also to reduce customers' waiting time. Parking spaces are also limited in many airports. So, if you're going to a large hub like the airport parking in Atlanta, booking in advance is probably the best thing to do, so you have enough time to secure a parking space before your flight.
Find a customer service representative to assist you. Some airports charge the maximum daily rate for lost tickets. Again, fees vary but expect to pay a certain amount as your fine for losing your ticket.
Booking cancellations are accepted by all airport parking operators, but there are certain conditions that need to be met should you ask for a refund in return. The cancellation policy of the airport parking in San Diego is quite lenient since customers can still get a full refund for cancellations done 1 hour before their expected booking arrival time. Nevertheless, please note that cancellation terms vary, so it's advisable to check the company's terms and conditions in detail to avoid problems.
Unfortunately, most airport parking facilities don't issue refunds for unused stays.
If you don't return on the date you're supposed to pick up your vehicle, the parking automatically extends your stay. Fees are calculated based on the extra days you stayed.   
If you have modifications concerning your reservations, you should finalize it at least 1 hour prior to your booked arrival. Expect possible changes in the parking rates since your new reservations will be based on what's currently available at that time. The airport parking in Dallas Fort Worth accepts online bookings and modifications as long as you are registered in their prepaid parking system.
Most airports accept parking deals and discount coupons taken from affiliated websites. Some airports offer their own parking programs for frequent travelers. The airport parking in Seattle-Tacoma offers its members unlimited monthly parking with direct access to the main terminal for only.
Most car parks can hold all standard vehicles. In short-term, multi-story airport parking lots, a height restriction of 2.0 meters is quite common. The airport parking in Philadelphia, for example, has a height restriction of  6'2" for their short-term parking garage. Large, commercial vehicles and those with trailers attached are usually not allowed. Long-term car parks usually don't have any height restrictions, but it's best to check with the management first.
Most airport parking lots have their own security system that adheres to safety guidelines accepted worldwide. The use of surveillance cameras is expected. Bright lighting everywhere and the presence of parking personnel are also required to check the premises regularly. Airport parking in Orlando offers tight security measures by designating police officers from the Orlando Police Department - Airport Division to patrol their parking areas.  
Creating a safe environment for your car is every airport parking's responsibility. However, it's still good to have your own safety precautions to ensure that your car is fully secured before you leave. Here are some tips to help you:
     a. Don't leave your valuables in the car. Check your car for valuable items like jewelry, money, mobile phones, etc. before going to the airport. Keep your valuables at home instead of leaving it in the car while you're away. This includes your itinerary or any paper trails that can give away information about you and your flight. Additionally, if you keep an extra key in your car, don't forget to remove it for the meantime. 
     b. Avoid rushing. If you have plans to travel, schedule your activities accordingly to avoid last-minute panic. If possible, go to the airport early to give yourself enough time to unload your luggage and secure your car. Simple tasks like locking the doors can easily be forgotten when you are in a rush.  
     c. Bring your parking stub with you. Thieves can use this to get your car out of the parking lot.
Leave your car as clean or as empty as possible. A clean car won't attract the attention of thieves because it's easier to spot when something is removed. Leaving the car empty avoids piquing the interest of burglars.
     d. Choose your parking options wisely. Make sure that you're leaving your car to a legitimate airport parking facility. Check online reviews if possible. If you have questions or concerns regarding the facility, it's best to address them over the phone before availing of their service.  
     e. If possible, choose a spot near surveillance cameras. Strategically parking your car, where it is in full view of a surveillance camera can intimidate thieves from trying their luck. Also, should there be any physical damage caused by other vehicles, it's easier to trace.
Step-by-Step Guide to Help You Save on Airport Parking
Step 1: Determine the right type of airport parking for you.
Several factors can affect your choice of airport parking such as your length of stay,  your budget, whether you're traveling alone or not, etc. If you'll be gone for several days, choosing long-term airport parking can help you save money, but be sure that you're comfortable with taking a shuttle service to and from the airport. On the other hand, if you're big on convenience and quicker access to and from the airport, you may opt for short-term airport parking or valet airport parking. 
Step 2: Join travel newsletters.
Instead of searching the internet, keep yourself updated with the latest deals on everything related to traveling. This way, you can plan ahead. 
Step 3: Always pre-book your parking reservation.
Don't waste money on last-minute bookings. Find the best deals and take advantage of lower parking rates when you book early. This trick can help you save on travel costs since price rates constantly fluctuate and tend to go up as more parking spaces get occupied. 
Step 4: Compare official parking websites and comparison sites.
Most airport parking rates are posted on their official websites. Check the prices beforehand so you can plan your travel costs accordingly. It's also good to check third-party websites that offer better rates than direct booking reservations. Search for discount coupons too; the internet is full of them. Just be sure that all online transactions you make are through legitimate websites.
Step 5: Avail of membership programs if you are a frequent flyer.
Many airports offer membership programs for regular customers that include members-only incentives such as earning points every time you use their parking facility. The airport parking in Austin-Bergstrom has an automated incentives program where frequent parkers accumulate points to receive a free parking reward. Other airports allow custom solutions for frequent flyers.  
Step 6: Check out parking websites or apps.
If you want to find the cheapest deal available, scouring different parking apps and websites might help. A lot of popular apps are currently available to help you find great discounts on airport parking fees.