Are you trying to find a diet that can help you lose some pounds? Diet programs can help you have a significant change in your weight because they focus mainly on altering your daily eating habits by breaking and adding things that lead to weight loss. There are also a variety of diet programs around the internet and offline that will help a person discover which program is the best for him or her.
Why Do You Need a Diet Program?
When you're starting something new or continuing a fallen habit, you would like to have a guide book. The same is true when it comes to maintaining your health. A diet program serves as that guide book—it'll serve as your reference when thinking of meal choices and amount of exercise done.
Improve Your Body
Health is wealth. That is why diet programs exist to help people improve their bodies by following specific diet guidelines. So, if you are looking for a program that can suit you best, know that there are diet programs that cater to specific health issues, and help cleanse your body.
Diet Programs Are Readily Available 
Nowadays, a lot of diet programs are available and accessible on the internet, letting you have access to different diet programs that could work for you. It has also helped people create diet plans at their own convenience by downloading the electronic books or guides of these programs of which they can use anytime wherever they are.
Easy to Follow 
A lot of diet programs also offer easy to follow recipes and guides on how to do a diet program which is terrific for beginners. These guides can be a great way to start your weight loss journey without any hassle.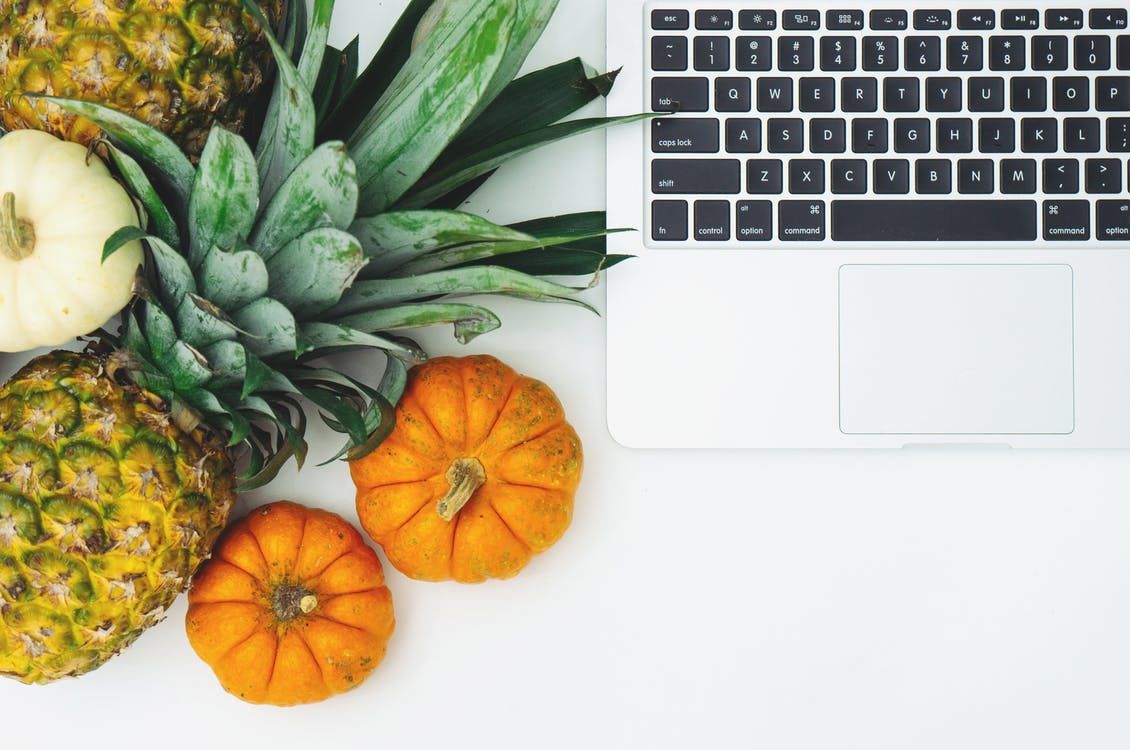 Zero Cost Programs
Diet programs online provide free versions of their diet plans, which helps people who are not yet ready to invest in these platforms participate in a particular diet program. Free online diet programs include accessible youtube videos, diet plans found on Instagram, and even on Pinterest.
Fun and Creative
Because of the wide variety of diet programs available, you have the opportunity to explore which diet program will work for you. You can also have fun and be creative while creating meals that you have not experienced before through these online meal plans.
Core Features of Diet Programs
Diet programs are made with the consideration that different bodies need different portions. So, you will need to be physically assessed to be able to come up with a diet program tailor-fit for you. But, what are some features that you should check out if you're planning to start?
Reliable Diet Guide
The best diet programs online can always offer you a guide. This guide is usually free and considered as a manual for the members to be well acquainted with the diet program provided by the website.
Variety of Recipes
A lot of diet programs online can also give you access to their recipes so that you can recreate them at your own home. You can create your diet meals all by yourself by simply following the instructions.
Nutrition Analysis
Most online diet programs offer free nutrition analysis that will determine what nutritional content should your body need. Nutrition analysis by these websites is in a survey form, and they send you the results through emails after answering the survey. This analysis is also an excellent way to help you find the specific diet programs that work for your body type.
Progress Tracker
The progress tracker of diet programs allows you to input your daily food intake and body measurements that are essential in your weight loss journey. With this feature comes two different tools: the food entry journals and body log tool.
Food Entry Diary 
The food entry diary aids you in keeping track of what you're eating. With this tool, you are reminded to input what exactly you had for a specific meal and find out how many calories that meal was.
Body Log
The body log feature lets you enter your body measurements and weight into the platform so that you can keep track of your progress as you follow the diet program to lose weight or gain weight. This tool also lets you determine if the diet program you are doing works for you.
Online Coaching
These online diet programs offer online coaching, usually in video tutorials or video calls, that include lessons on which diet programs work for your specific body type. However, online coaching sometimes is only available for premium members.
Having the right diet program will help you in improving your health and fitness. But it's essential to know about the various types of diet programs so you'd know which is perfect for you. To help you decide what to use, here are the types of diet programs available.
Free Diet Programs
Starting your health and fitness journey and have no spare money to spend? There are a lot of free diet programs available online that offer free courses on how to do a diet program. However, the downside of most free diet programs available online is that they only give limited information regarding the diet program they offer.
Best for Anyone who wants to try out a diet program with zero cost
Pros of Free Diet Programs
Diversity of Choices
The internet has a lot of free diet programs readily available and accessible for anyone with mobile data or internet connection. There are more than 50 free diet programs available, letting people have a diversity of choice from all these utterly free diet programs.
Cons of Free Diet Programs
Limited access to features
Free diet programs let their customers use their services with limitations, which means that some premium features are not accessible for free members. However, you can still use the basic functions of the program, such as accessing their free recipe books and the progress tracker.
Subscription-Based Diet Programs
For subscription-based diet programs, you have to pay a monthly or annual subscription fee to access their diet plans and use their website or mobile application. They usually provide their new members a free trial option that can be accessed for a week or fewer days until they decide to pay for the program. A lot of subscription-based diet programs can offer you discounts so you can save while subscribing to their plan.
Best for Consumers who want to invest in their diet quest
Pros of Subscription-Based Diet Programs
Unlimited access to features
When you pay for subscription-based diet programs, you will have unlimited access to their features for as long as you pay it either monthly or annually. Some diet programs also offer individual coaching wherein a nutritionist will guide you on your diet journey through the app or website.
Cons of Subscription-Based Diet Programs
Expensive Subscription Payments
Sadly, there are some diet programs online that offer expensive subscription payments for access to their diet programs and workout plans. These monthly or annual subscriptions can be costly for those who can not afford the costs of the diet program.
Diet Programs with Food Delivery
There are a lot of diet programs with food delivery. If you are still starting and have no idea of what diet program to follow, you also can ask them for help. Also, the meal plans offered by the best diet food delivery programs found in your area can help you find out which is the best tasting of all the diet programs and explore which fits your taste buds best.
Best for Busy people who don't have more time to plan and cook their meals
Pros of Diet Programs with Food Delivery
Time-saving
Since you are subscribing to their meal delivery plans, this means that you will be able to save a lot of time. They will do the meal planning and cooking for you, and all you have to do is wait for them to deliver your food wherever you are, which is not only time-saving but convenient as well.
Cons of Diet Programs with Food Delivery
Expensive
The downside of diet programs with food delivery is the price that comes with it. It is because, aside from paying for their diet program, they will also be the ones to make your meals and have it delivered to exactly where you are.
Offline Diet Programs
These offline diet programs are usually doctor-supervised, which is excellent for those who prefer one-on-one weight loss training with an actual physician. Aside from doctors, nutritionists are also available in these programs wherein they tell you which diet is best for your body and health condition. They are also done in weight loss centers found in different areas in your specific country.
Best for People who want to access their program in person
Pros of Offline Diet Programs
Personal Coaching
Offline diet programs work by paying for every session on the diet clinic, wherein you have consultations with a licensed nutritionist or physician that will teach you what to do with your diet. These clinics promote personal coaching, wherein the experts will provide you with a diet plan that you will follow according to your current health status and body type. 
Cons of Offline Diet Programs
Intimidating
If you are uncomfortable talking about your health and body, it can be intimidating to consult a physician or nutritionist about it.
Weight Loss Diet Programs
Weight Loss Diet Programs are the most common diet program available online and offline. This diet program mainly focuses on helping people who need to lose weight by providing them a diet plan that can lead to weight loss. Since the focus of this diet program is to shed off excess weight, low-calorie diet plans are usually done.
Best for Anyone who wants to lose weight
Pros of Weight Loss Diet Programs
Creates a habit
Because you have decided to follow or subscribe to a diet program, this entails you to follow a specific diet plan to be able to achieve your weight loss goal. The guide and program given will assist you in developing healthy habits, and this is great because healthy habits result in good health.
Cons of Weight Loss Diet Programs
Maintenance
Right after you have finished the diet program, the maintenance of eating the same things can either be too expensive or exhausting (because you will have to eat the same things every day) after the program.
Kaiser Diet Program
According to the Kaiser Diet Program, the science behind the amount of weight loss is the chemical breakdown that happens in your body as soon as you start the diet, and these said chemicals can burn as much as ten pounds in three days. In this diet program, you will have to follow each meal according to what is stated in the Kaiser Diet Program manual. You can access this diet program on the internet without having to pay for any subscription. 
Best for People who want to lose weight immediately
Pros of Kaiser Diet Program
Quick results
Since the diet program only lasts for three days, the Kaiser diet program lets you see an immediate drop in your weight with just the three days of doing the diet. This program is excellent for people who don't want to repeat the same meal daily, which prevents boredom in its participants.
Cons of Kaiser Diet Program
Regain pounds
Sadly, many participants of this diet eventually regained the pounds they had lost quickly when they started eating frequently. This diet is also not a great long-term weight loss diet because it is an extremely low-calorie diet, which is not best for athletes or very active individuals who need more energy.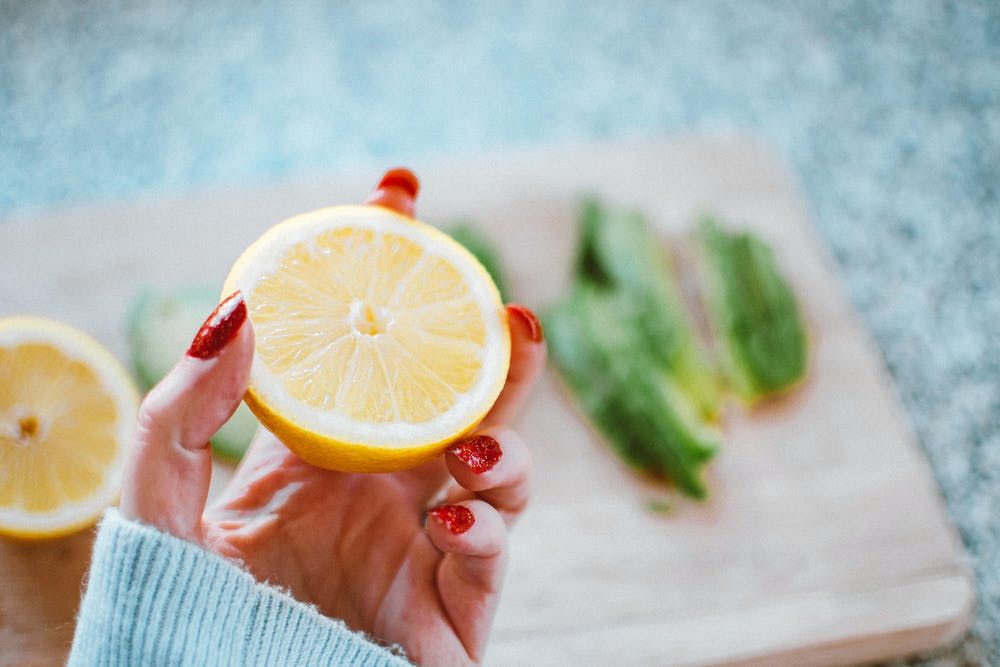 Detox Diet Program
Doing a detox diet program means that you will have an intense cleansing diet that can help your digestive system become healthier than they used to. With a detox diet program, you will be able to clear out the unwanted toxins in your body and lose some weight at the same time. You can follow detox diet programs for three days, five days, or seven days depending on what you prefer to do. A lot of detox diet ideas are also readily available online.
Best for Anyone who wants to clean and detoxify their body
Pros of Detox Diet Program
Improves bodily functions
Whenever you do a detox program, you will eventually undergo an intense cleaning of your digestive and immune system. As your body detoxifies, you can improve your immune system and digestive functions. This cleansing will then lead to a healthy weight-loss wherein you will lose a minimal amount of weight.
Cons of Detox Diet Program
It isn't for long-term
Detoxing is not great for long-term weight loss as it isn't intended for it. It is meant only for a short period because of its side-effects, such as bloating and diarrhea.
Shake Diet Program
Shake diet programs make use of shakes as a meal replacement system wherein a protein shake is substituted for a meal or two to help you lose weight. Since you replace meals with protein shakes, you decrease your daily calorie intake, which leads to weight-loss. You also need supplements in your shakes to keep it nutrient-packed if you feel like you don't have enough nutrients with your shakes.
Best for Busy consumers who want to have a convenient diet
Pros of Shake Diet Program
Convenient 
All you have to do in this diet is to prepare your shake, and then you can drink it whenever you want. This one is a convenient diet because it is easy to prepare. Also, you can easily track the number of calories found in your shake and manage your intake to lose more weight since fewer calories consumed means more pounds shed.
Cons of Shake Diet Program
Less nutritious
Since you only have fewer calorie intake and meals in a day, meal replacement shakes are less beneficial in total nutrition. No meal replacement drink can topple the nutritional value of a full meal.
HCG Diet Program
The HCG diet program found online includes a diet plan that is composed of a very low-calorie diet (500 calories daily) and the HCG hormone. Human chorionic gonadotropin (HCG) is available in different forms, such as oral drops, pellets, and sprays that are sold online and in some stores.
Best for Consumers with a slow metabolism
Fast weight loss
Because the HCG hormone helps in boosting the metabolic functions of the digestive system, it then leads to a fast weight loss. Aside from that, you will also be following a low-calorie diet that limits your calorie intake.
Hunger
The downside of this diet program is hunger because you will have a calorie intake. You will be hungry through time because of the calorie deprivation.
Atkins Diet Program
The Atkins Diet Programs is a low-carbohydrate diet that is commonly known to promote weight loss. With the Atkins diet program, one can lose weight by eating more protein and fat while avoiding high carbohydrate foods. This program is known as one of the simplest and straightforward programs that are great for those who want to look for quick results.
Best for People looking for a simple and straightforward diet program
Pros of Atkins Diet Program
Hearty Eating Plan
This diet revolves around protein and fat intake, which is not as restrictive as other weight loss programs. If you are someone who loves hearty meals like burgers and steaks, then this diet could be for you. Since the food focuses on promoting more protein and fat in your diet, this can lead to weight loss because protein and fats are easier to burn than carbs.
Cons of Atkins Diet Program
Limitations
Although weight loss is a guarantee in this program, the limitations of this diet include health risks and nutrition deficiency. It is best to consult a physician before doing this diet, especially when you have health issues. Also, because it is a high fat and protein diet, possible long-term effects on the kidneys, liver, and heart can happen. It also restricts you from having nutrients from fruits, vegetables, and whole grains that are needed by your body.

People with Health Issues
Diet Programs are beneficial for people with health issues as there are specific diet programs that cater to certain health issues such as hypertension, obesity, diabetes, and kidney problems.
Parents
A lot of parents use diet programs to meal plan the food of their kids, especially to be able to provide their children with healthy meals and balance the number of calories their kids have daily.
People with High Body Mass Index
Most people say that the reason why they use a diet program is to lose weight. There is a meta-analysis regarding the comparison of weight loss among named diet programs in people with high body mass index, which is why most diet programs are there for the purpose to help people shed excess pounds.
People with Lower Body Mass Index
Aside from people with high body indices, there are also people with lower body mass indices who use diet programs to gain more weight. These people need to have a diet program that can help them gain muscle mass to achieve a healthy body mass index.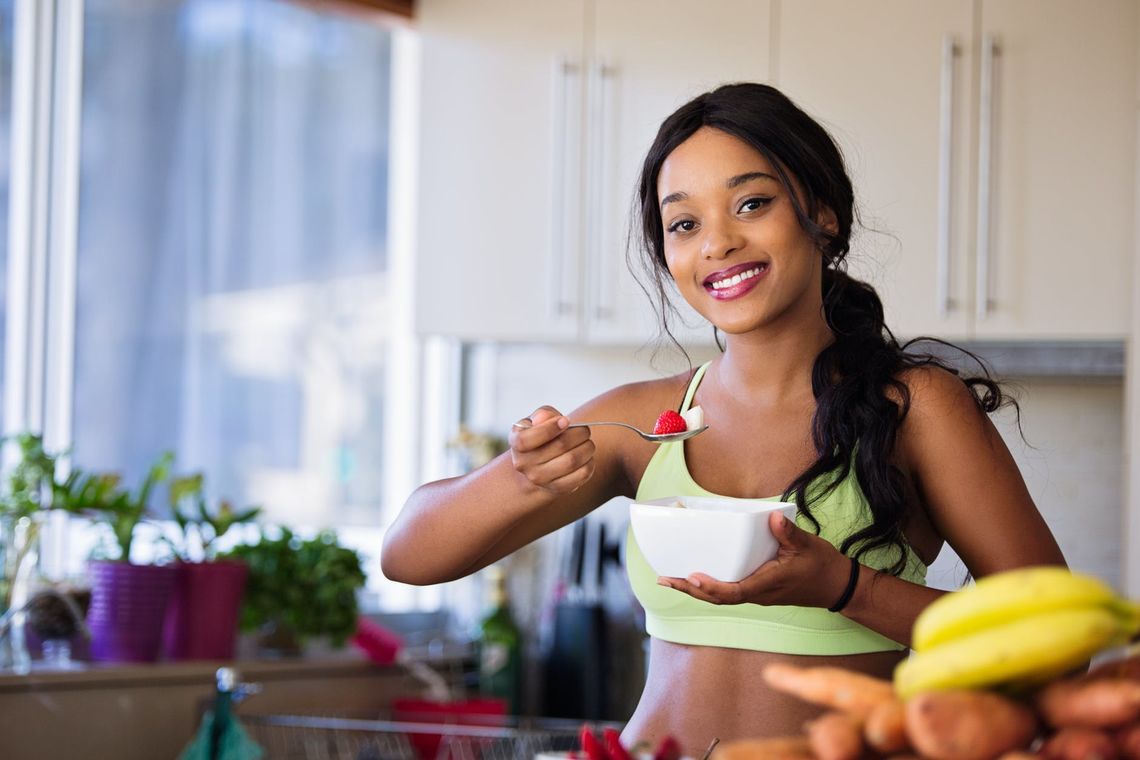 Health Enthusiasts
A lot of health enthusiasts use diet programs to maintain a healthy lifestyle. At the same time, exploring different diet programs helps them diversify their meals as they try to find the diet program best for them.
Frequently Asked Questions
During a diet program, you will have to follow the exact things mentioned in your plan. It can last from 3 days to 28 days, depending on which program you have signed up for. During the process, you will follow meal plans or recipes that the program explicitly tells you to make.
Yes, there are diet programs that work as long as you do them religiously and follow precisely what is stated on the guides provided. Also, it is essential to pair your diet program with exercise to achieve the body you are aiming for.
Yes, you can search through various diet programs near you on the internet. Because of the diversity of these programs, it is not difficult to find one near your area. You just have to be patient in searching through.
Yes, there are diet programs that do offer food delivery, which means you won't have the hassle to create and make your meals anymore, as they will be the ones to do it for you. All you have to do is sign up for their meal delivery plans, and choose your specific diet program. Food delivery is excellent for busy people who do not have time to cook their meals and those who prefer having exact meals that are in the program.
To know what diet works best for a person, one must take note of the factors that can affect the outcome of a diet - genes and exercise. Dieticians must consider your genes and your level of physical activity to be able to provide a specific diet program that could work for you. You also need to assess your health condition to analyze which would work for you. 
Your body runs on two fuels: the fats and carbohydrates. Your fats are first stored for future use, while carbs are transformed into glucose form, which you can burn when doing something. The low-fat diet runs on the principle that having more fats can lead to more literal 'fats,' and that is why you control your fat intake so that you will gain less fat. The low-carb diet, on the other hand, works by depleting your body's insulin, which will cause your body to burn fat for energy instead.
According to the National Weight Loss Registry, there are only a few people who were able to keep their weight off for more than a few months after doing or participating in a diet program. Some people eventually get tired of a low-fat or low-carb diet and prefer to go back to the old eating habits that could satisfy them more than the former diets.
There are diet programs that are high in fats, which can eventually lead to health effects like high lipid count or worse possible developments of stroke and heart disease. Some diets that let you have excess consumption of refined carbohydrates could lead to type 2 diabetes. So, it is best to consult a registered dietician to know which diet is best for you to prevent having health effects from a specific diet program.
Yes, a healthy diet can, indeed, help prevent health issues and diseases as long as the right dietary choices are taken and followed. This includes moderate consumption of different vegetables and fruits, good fats, such as unsaturated fats found in nuts and some fish, and good unrefined carbs such as whole grains that are unrefined, and non-starchy vegetables.
People get excess fats because of them taking in more calories than what they can burn. Your body uses this energy that you have whenever you have calories. However, there are moments when you exceed the number of calories you can have in a day. These extra calories now turn into excess fat.
Having less to no saturated fats can help you lose weight because saturated fats are more difficult to burn, and they can raise the level of cholesterol in your body. Another type of fat to avoid is trans fat. Both saturated and trans fat are often solid at room temperature, which can lead to effects on your heart health, and weight gain.
If you want to lose weight, you must avoid processed carbohydrates. This type of carbs are difficult to burn, and can significantly contribute to weight gain. 
Definitely! Your body is mostly made up of water, and staying hydrated helps you fill up your body and makes you eat less. Study shows that having two cups of water before a meal can help you lose more weight because this will help you feel full before mealtime, which in turn makes you eat less.
Step-by-Step Guide on How to Get the Right Diet Program
Step 1: Check your BMI.
Before doing any diet program, check your body mass index (BMI)  first so that you will be able to know if you will need to lose weight or gain muscle mass. Your BMI will also help you assess what diet program you will be needing and what will suit your body type the most. 
Step 2: Look for diet programs.
There are a lot of diet programs available online that are free and readily accessible. If you already know your BMI and you have seen that you are under the normal body mass index, try out some protein-rich diet program with the right amount of carbs to gain muscle weight, and tone your body. If you are over the normal body mass index, look for low-carb diets that can promote weight loss.
Step 3: Do the diet.
Follow the chosen diet religiously and accordingly. Also, match it up with a workout routine to help tone your muscles. Don't forget to drink your water as well because water is essential in your diet, because your body is mostly made up of water, and staying hydrated helps you fill up your body and makes you eat less.