What are Energy Providers?
Did you know that you can choose an energy supplier? Even more, you can get a better deal on your gas and electricity. Energy providers are energy-efficient and eco-friendly companies where you get the best price available for electricity and natural gas. These are retail suppliers that help you achieve energy efficiency while reducing your bills.
Why Do You Need Energy Providers?
Not all energy providers are the same, but all of them can make your life as an energy consumer more comfortable and less expensive. There are many reasons to need an energy provider; all you need to do is find the right one to suit your needs.
Understand Your Energy Needs
Energy providers give you the necessary support to make a well-informed decision to select your best electric or natural gas plan. You just need to choose among the service providers near you and talk to their customer representatives to help you know everything you need to consume energy efficiently.
Discover Savings on Your Utility Bills 
Thankfully, there are many available choices these days to save up on your energy bills, especially if you have businesses. Energy providers can help you save money from your decreased utility bills. Plus, service providers allow you to monitor and manage your energy strategy routinely so that you can make cost-effective and energy-efficient decisions.
Practice Sustainability
You can also practice sustainability by going green with your renewable energy resources. Choosing the best energy provider can help you create a cleaner environment and a bright future. Many providers have solutions that allow you to save money while conserving the planet so that you can reduce your carbon footprint with clean, green, and efficient energy solutions!
Monitor and Track the Energy Market 
Before recommending any energy strategies to you, these providers will first assess and monitor your area's volatility and future market conditions. They can help you navigate energy markets and grow your business in budget and with confidence.
Core Features of Energy Providers
When it comes to choosing a utility provider, you should consider the laws and regulations, cost, bill payment options, and customer service of a provider. You also need to look for the following core features when choosing a provider to give you the energy edge.
Fees Transparency
When signing up for electric service, sometimes, terms and pricing can be confusing. Look for a provider that will show you the unbiased and accurate picture of how cheap energy deals can be. The energy company should clearly show you how they calculate bills, including standard fees, late fees, and potential rebates or discounts that may benefit you.
Seamless Energy Switching
Worry no more as there is no reason to keep overpaying your existing energy provider. This feature allows you to see what else is out there on the market so you can look for cheaper or affordable deals with the same high-quality energy solution. Your energy provider should allow you to switch with ease and without accompanying costs or interruption of services.
Electric Rate Monitoring
This feature allows you to monitor your energy use or electricity consumption with confidence. Some energy providers offer a mobile app where you can easily track your electric rate year-round. The app tells you exactly how many kilowatt-hours (kWh) the devices or appliances in your household are drawing so you can estimate how much your bills should only be.
Energy Tariff Options
Some energy providers offer different energy tariff options to help you choose the right tariff that suits your needs. It allows you to select your payment arrangement based on your usual energy usage cost per day, week, month, or year and your carbon emission so you can look for the right options that work for you and your home.
Contract Renewal Reminders
This feature reminds you of when your contract will end at least three months before it ends. You can also get notifications with competitive options and plans ahead of your renewal. Do take note that your contract will automatically roll over for another year if you missed any deadlines.
Price Customization
This feature gives you an instant free quote and custom pricing based on how you use energy. If you're running a business establishment, the factors to consider when getting a personalized energy plan or pricing structure are your company's size, industry, and operation hours. Also, your energy provider analyzes your historical energy usage first before coming up with a cost-effective price.
Efficient Customer Service
Expect a fast response time, whether it is by phone or email, when inquiring with the best energy providers. You can experience high-quality service, both online and offline, through your provider's customer services. You don't need to wait for hours to have your concerns and inquiries addressed.
Hassle-Free Home Services
Many energy providers also offer you home services such as appliance protection plans, smart thermostat installations, HVAC repairs, etc. They offer you lots of products and services to help improve your water, heating, and electricity. So whenever you need to get something done or fixed, your service provider always has your back as you wait and relax in the comfort of your home. 
Reputable Company
Look for a company that demonstrates integrity and credibility. Do your homework first by checking the history of the business. Find out if the company is responsible and reliable enough to give you a better service, more stable, and cost-effective.
Compliant with the State's Local Laws and Requirements
Rules, tax incentives, and market prices may vary from state to state, so your energy provider must know it's local laws and regulations. Check out if the energy provider is certified and registered. Its contracts and disclosure statements should meet the standards set forth by the public service commission of the state where you live. 
Types of Energy Providers
It is typical to put enough time into deciding what energy provider to choose. It can have a significant influence on the comfort and safety of your home and your finances. You need to select the right one to give you the highest quality of service for the best possible price.
Electric Companies
Electric companies provide electricity services directly to homes and businesses. They are the companies that maintain the power grid throughout an area. Electric companies charge by the amount of electricity you use in kilowatts per hour (kWh).
Best for Residential and business owners
Pros of Electric Companies
You have the freedom to choose the energy source of electricity—from fossil fuels, such as natural gas, coal, and petroleum. Some companies generate electricity from nuclear or renewable energy sources. 
They supply to anyone who needs electricity for lighting, electronics, and motors.
Due to increasing demand and competition between suppliers, electric companies come up with better prices and new products.
They offer innovative options from time to time.
They provide excellent customer service.
Cons of Electric Companies
You won't know whether your chosen supplier will save you money since energy prices fluctuate.
They cut costs that often come from programs that help low-income customers get access to electricity.
Some companies began to take advantage of states with lax environmental standards. To produce cheap energy, they move to locations where they could use pollution-heavy methods.
Natural Gas Companies
Natural gas, which is available in many areas, is an alternative way to heat your home or business. They operate appliances like a water heater or a stove. They can even generate electricity. Natural gas providers also distribute the gas to your home or business and charge you only for usage.
Best for Residential and business owners
Pros of Natural Gas Companies
They provide natural gas that burns quite efficiently.
They have a more environmentally friendly option than other fossil fuel companies. Natural gas burns cleaner than gasoline or diesel.
They offer lower energy prices than electric companies.
The supply is abundant.
Cons of Natural Gas Companies
They provide non-renewable fuel, which means they cannot replace the supply for a thousand years. 
They provide explosive and potentially dangerous fuel to transport.
They may require long-distance transmission and transportation for concentrated sources.
They require turbine-generators to produce electricity.
Propane Companies
If you are using liquefied petroleum gas (LPG), especially when cooking, you are using propane gas. Propane providers manufacture and distribute propane gas to home, business, industrial, and agricultural customers. Primarily, propane is for space heating, water heating, and cooking.
Best for Residential, business, industrial, and agricultural sectors
Pros of Propane Companies
They provide gas that is safe and non-toxic. It means that you can bury propane tanks underground.
They provide propane gas that can last longer and can operate at a much higher level of efficiency.
They allow you to run all your appliances at home on propane.
Cons of Propane Companies
They may cost you more money since you have to use more propane to get your ideal cozy indoor temperature. 
It may be expensive to switch from another type of heating system to propane. 
If you own the propane tank, you have to be responsible for regular inspections. You have to fix the problem if there is a leak or corrosion.
If the company owns the tank, that means you are just renting. You probably have to pay a monthly rental fee.
Renewable Energy Providers
Renewable energy providers are companies that look for sustainable, abundant, and environmental-friendly sources of energy. These sources of energy are never-ending and replenishable from time to time. Examples of these sources are wind, solar, water, organic matter, and underneath the earth. 
Best for Eco-friendly residential and business owners 
Pros of Renewable Energy Providers
They provide clean energy sources that reduce air pollution.
Their sources of energy are limitless, unlike fossil fuels.
Their prices are lower than the most traditional sources of energy. 
They require less maintenance of facilities and operating costs. You can save money in the long run. 
Some companies recycle our waste products by turning them into useful energy.
Cons of Renewable Energy Providers
It is still a challenge to generate large quantities of power in renewable energy technology.
Since renewable energy technologies depend on the weather to harness the energy, they can be unreliable.
They still lack much-needed efficiency as they are still new to the market.
Investment and installation of solar panels, for example, are relatively expensive.
Some renewable energy technologies by the providers require a lot of space to install.
There is a cost to storing renewable energy.
They are not always a commercially-viable option.
Who Needs Energy Providers?
Residential Owners
Homeowners and renters are the most basic users of energy. Residential customers like you need to use utility companies, such as electric and gas service providers, for your basic needs. In some areas, residential owners do not have options about what energy service provider to use. While in other regions with "deregulated markets," they can choose between competitors.
Businessmen
Energy providers give you the latest technology and energy industry knowledge in finding your business the best possible energy rates. You can choose from the many available provider options these days to save up to 70% of your energy bills. Their services offered can help lower any business' energy costs and usage. Also, e-businesses need electric services to operate.
Manufacturers
Manufacturing companies like large factories and industries need utility providers like electric and gas to operate their facilities. For example, process heating requires a large amount of energy to raise the components' temperature in the manufacturing of goods. You can choose from a wide array of natural gas and electric providers to manufacture your products.
Frequently Asked Questions
An electric utility is the one that owns and operates the wires that bring electricity into homes and businesses. It reads your electric meter to see your usage and how much you need to pay for a particular time. It also provides you with the maintenance and repair services you need when you have a power outage or emergency. 
In contrast, a retail energy supplier or provider helps you secure your rate (payment per kWh) for your energy services. It also gives additional options or plans for your energy.
An energy tariff refers to how your chosen energy provider will charge you for your use of their services. Generally, tariffs can either be fixed or variable. Your tariff is fixed if you pay for a set price throughout your plan. On the other hand, a variable tariff is an arrangement where the cost you pay changes, depending on market prices, throughout your subscription.
The best and cheapest option to choose if you don't mind signing a contract for a set period like 12 months is a 'fixed' or 'capped' tariff. Your monthly bill will remain the same unless you use more or less than the agreed energy limit during your contract duration. Sign up this kind of plan when you are sure to stay on the tariff for the contract's length to avoid paying a fee if you want to change your plan.
If you choose a 'standard' or 'variable' tariff, you will not be obliged and tied into a contract. It means you can get a better deal or eventually change supplier and tariff anytime without being charged. Also, if you are struggling to pay your bills, you should not choose this plan since it is more expensive than fixed deals.
You can get a 'multi-rate' or 'economy' tariff if you deliberately use a lot of energy at night. Get this too if you have electric storage heaters as these 'charge up' at night. This deal means you will pay more for energy use during the day and less for the energy you use overnight.
If you avail of the 'prepayment' tariff, you need to pay for your energy first before using it. It will cost you more than the cheapest direct debit tariff in the market. Unfortunately, with this plan, if you pay late, you could be left without energy.
If you want renewable energy sources like wind and solar, you can get a 'green' tariff plan. Although this kind of tariff is usually expensive, it can reduce your carbon footprint and help the environment. Your provider will tell you how much of the renewable energy they can generate, and they will inform you if they contribute money to environmental schemes on your behalf.
Texas is one of the first states worldwide to adopt deregulation laws since 2002. More than 5.6 million Texas residents have exercised their right to choose an energy provider since then. In some parts of Texas, like in Dallas and Houston, the best energy providers are those with several reputable years of expertise. They have top-notch energy rates or plans as well as a convenient shopping process.
When you decide to switch your energy supplier, it will take you an average of no longer than 21 days. It includes the statutory cooling off period of 14 days, during which you can still change your mind.
Usually, energy providers that utilize renewable energy save you up to at least 10%. This equates to $10-$15 of savings per household each month.
You can assess the clean energy in your area by checking in with the community developers. They will be able to provide you with the information you need. But, if your community doesn't have access yet, the energy provider can make arrangements regarding the renewable energy connection with the existing grid.
Yes. If you choose to use clean energy, you will prevent around 6,000-15,000 pounds of carbon emissions per year, depending on your electricity usage.
Typically, our home appliances generate a certain kilowatt. But, which of these appliances are the culprit to our sky-rocketing bill? Listed are the home appliances that use the most electricity at home:
Air Conditioning and Heating - 46%
Water Heating - 14%
Standard Appliances - 13%
Lighting - 9%
TV and Media Equipment - 4%
Appliances
Consider checking the wattage of your appliance and compute the estimated cost per month.
Choose reputable brands that have consistently positive reviews from long-time users.
Time of Day
Running your washing machine or dishwashers at night will reduce the strain on the power grid.
Using appliances during the afternoon till night time will also keep your home cooler during summer.
Unplug appliances that you don't use because anything that is plugged in uses electricity.
Windows
During the summer season, make sure that your appliances or devices are not exposed in direct sunlight. Keep the drapes down during the day to blackout the sun rays.
Air
Instead of raising your thermostat, raise the fans to remain cool. 
Don't leave your kitchen and bathroom vents open for more than 20 minutes.
Air Conditioning
Dirty filters make the air conditioning unit less efficient. So, make sure that your unit is clean so that it will not block the airflow.
Bulbs
If you have incandescent lights, switch to compact fluorescent light bulbs to reduce electricity usage. You can also look into LED lights that emit the least energy. 
Lamps
Directed light is more efficient than lighting an entire room. Make sure not to place other devices near your air conditioning unit because your unit might overheat.
Hot Water Heater
Drain your hot water regularly to remove sediments that can make your appliance less efficient. 
Dishwasher
Instead of using the dry-heat setting, use the air-dry setting on your dishwasher. This will ensure that you're not heating the whole kitchen that may cause the air conditioner to run longer.
To save electricity and water, make sure that you don't overload your dishwasher.
Computer
Keep in mind that your device's battery depletes faster when you keep it on, so turn it off to save battery life. 
Turning your computer off together with its other peripherals will save you electricity.
Your current provider cannot prevent you from switching as long as you are not in debt. If you failed to pay your bill for more than 28 days, your current provider might not allow you to switch to another supplier. 
When the contract's 'switching window' under your previous supplier opens, you can already switch to another energy provider. The 'switching window' is when you're allowed to renew your contract or switch suppliers based on the agreement stated in your current contract. Usually, it takes 30 days before the end of your previous contract to 4 months before the contract end date for you to switch.
Power plants generate electricity, and they move it through a complex system, sometimes called the grid. It consists of electricity substations, transformers, and transmission lines that connect energy providers and consumers. The high-voltage transmission lines hanging between tall metal towers carry electricity over long distances to meet customer needs.
Since energy deregulation is becoming prevalent nowadays, the number of energy providers in the market is overwhelmingly numerous. There are various energy providers in Houston, Connecticut, Pennsylvania, New Jersey, Maryland, Victoria, and New York, among others, due to deregulation.
Step-by-step Guide on How to Choose an Energy Provider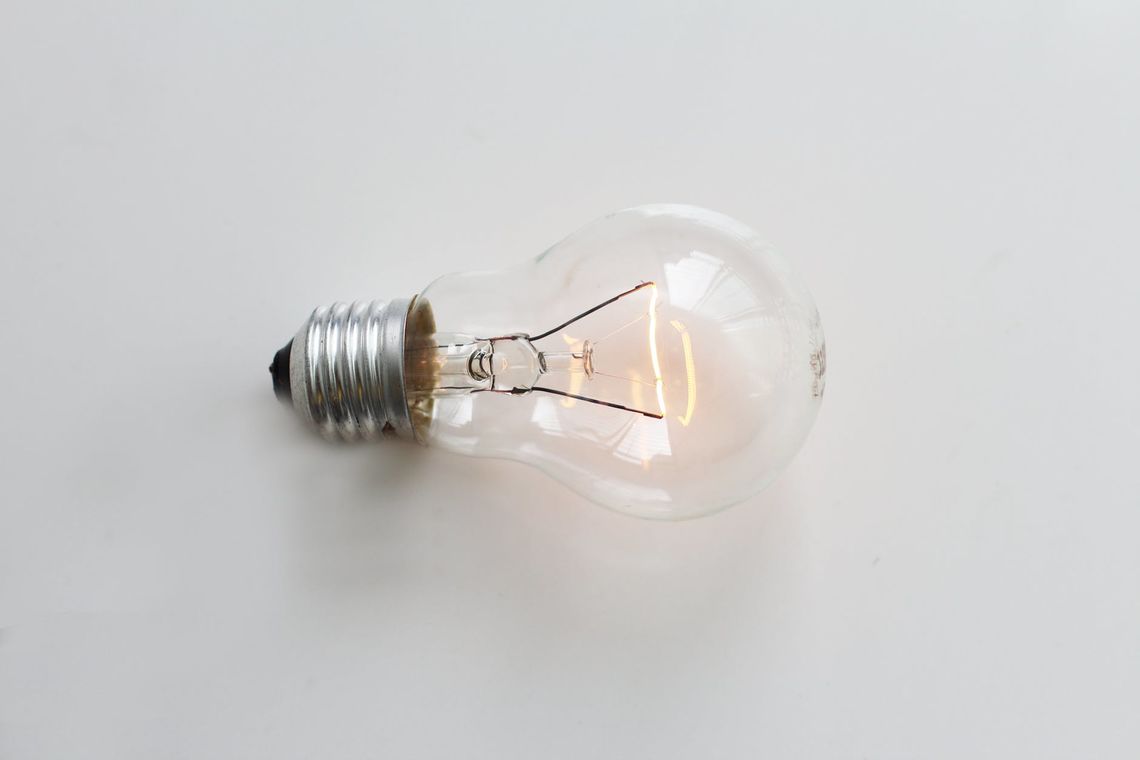 Step 1: Assess and choose from the available energy providers near you.
Not all states and their parts practice energy deregulation. Look for the list of energy providers available near you. Check out their plans and prices because the rates may vary depending on your location.
Step 2: Inquire from your chosen service provider.
Inform your provider about your previous energy plan. It is to ensure that they can offer you a better deal than the last one. If you do not have your previous energy plan yet, you can give some information regarding your household or business as a basis. 
Step 3: Know your needs.
Everyone's needs are different, and you must know what you are looking for first. You can research for the plan that best suits your needs. You can also consult with your provider first for them to give the relevant program just for you.
Step 4: Choose your plan.
Based on your given preference, the provider will provide you with details such as the plan's length and specific rates. Choose the one that looks most right for you by also looking at the customer feedback and reviews.
Step 5: Proceed with the switching processes.
After deciding, you can confirm your choice already. Your new provider will be the one to contact your previous provider about switching, so there's no need to worry about that. On the day that you switch energy, take a meter reading. Then, make sure you have canceled any direct debits on your previous provider to avoid charges.